Best Ayurvedic medicine for piles | Piles Cure | Piles treatment
Are You Scared of Going to Toilet?
Are You Not Able To Sit Comfortably?
Embarrassed With External Piles & Lumps ?
Tremendous Pain & Burning Sensation in Rectum?
Feeling Needle pricking Sensation while Defecation?
Are You a "Silent Viewer" Of Daily Bleeding In Stools?
Is Fistula Discharge is Stopping your Steps & Routine ?
Do You Feel Some Lumps & Swelling inside the Rectum?
Tired Of Costly Surgeries,Lasers & Threads,Repeatedly ?
Relax...
Stop Suffering In Silence...
You Are Not Alone...
Over 60% of World Population Suffers from Piles or Hemorrhoids sometime in there life span.
Piles,Fissures & Fistula in All Stages
Can Be Treated With Oral Medication
Without any requirement of Costly Operations & Surgery
Without Any Injections,Creams,Painkillers & Antibiotics
Without Wasting money in "False ads & commercials".
Without Prolong medications & harsh Diet regimes.
Without Any gimmicks & Unregistered quacks.
Without Any Safety Issues & Side effects.
Without Any Embarrassing Check-ups.
Without Any leave from Your work
Without Being Hospitalized
Without Privacy Issues.
PF2-CURE™
Exclusive 7 Days "Non-Surgical" Natural Treatment
"Successful 4 Years,Thousands of Treated"
"Treats Cause,Not Symptoms"
"Nil Relapse Rate"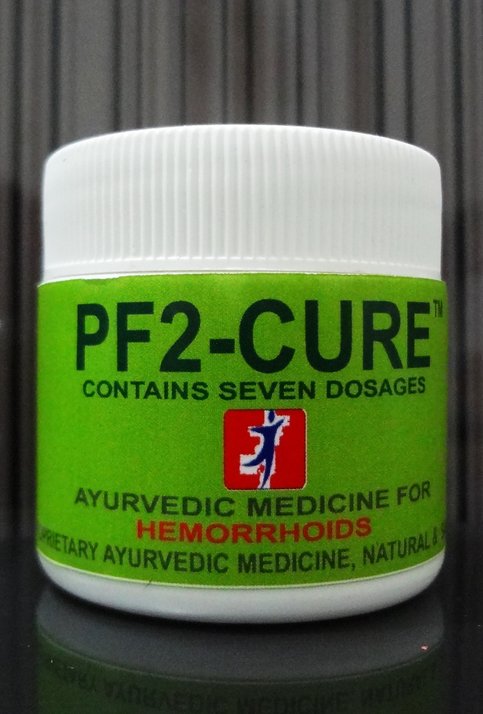 Only 7 Days Medication
Shows Effect in 2-3 days
100 % Ayurvedic & Natural
Safe For All age Group People
Authorized, Licensed & Registered
Scientifically Proven,Root Cause Treatment
Single medicine for all anorectal Complications
Only @ INR 1100/-
Inclusive of All taxes and
Free Doorstep "Cash On Delivery"
Guaranteed & fastest same day Shipping
All India Availability with Same Price tag

All India Purchase/Queries Helpline
+91-7509-570-570
+91-90098-28480
(9.00 A.M To 7.30 P.M)
Opens from Monday To Saturday
Manufactured & Marketed By
Ayushmaan Pharmaceuticals™
Corporate Office
Plot No.30,R.K Puri,
Gandhi Road Gwalior-474011
Madhya Pradesh (India)
Tel- +91-751-4041012
Web-www.ayushmaanpharma.com
Mail-info@ayushmaanpharma.com
Some Important Information's
♣ Patients above 4-5 years old Case History may or may not require a extended course of PF2-CURE™
♣ Patients with only External Piles without any discomfort or with dead pile masses may or may not require a extended course of PF2-CURE™
♣ Patients with Fistula Cases may or may not require a extended course of PF2-CURE™
♣ Patients with multiple tract fistula usually requires a extended course of PF2-CURE™
♣ Diabetics & old age individuals may respond late,but gets same or equal results like others.
♣ Always Consult Your Doctor for your ailment, if diagnosed with Piles,Fissures and fistula, PF2-CURE™ is a best OTC Ayurvedic Medicine.
Feedback / Privacy Commitment
♣ Your feedback is really important for us,kindly give your feedback positively after using the product by calling our helpline number +91-7509-570-570 or email us on info@ayushmaanpharma.com