Ayurvedic Piles Treatmment | Piles treatment
Are You Scared of Going to Toilet?
Are You Not Able To Sit Comfortably?
Embarrassed With External Piles & Lumps ?
Tremendous Pain & Burning Sensation in Rectum?
Feeling Needle pricking Sensation while Defecation?
Are You a "Silent Viewer" Of Daily Bleeding In Stools?
Is Fistula Discharge is Stopping your Steps & Routine ?
Do You Feel Some Lumps & Swelling inside the Rectum?
Tired Of Costly Treatments, Lasers & Threads,Repeatedly ?
Relax...
Forget Suffering In Silence...
You Are Not Alone...
Most of World Population Suffers from Piles or Hemorrhoids sometime in there life span.
Piles,Fissures & Fistula in All Stages
Can Be Treated With Oral Treatment
Without any requirement of Costly Treatment & Techniques
Without Any Injections,Creams,Painkillers & Antibiotics
Without Wasting money in "False ads & commercials".
Without Prolong treatment & harsh Diet regimes.
Without Any gimmicks & Unregistered quacks.
Without Any Safety Issues & Side effects.
Without Any Embarrassing Check-ups.
Without Any leave from Your work
Without Being Hospitalized
Without Privacy Issues.
PF2-CAPSULE
Safe, Ayurvedic and Natural Treatment
"Treats Cause,Not Symptoms"
"Nil Relapse Rate"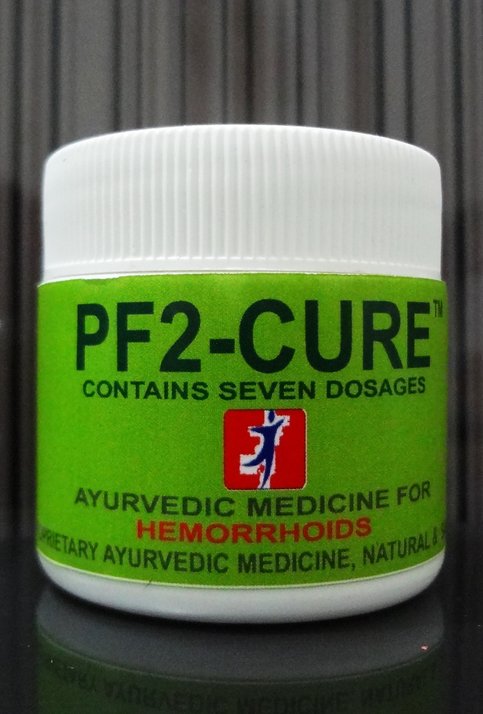 Shows Effect Quickly
Purely Ayurvedic & Natural
Safe For All age Group People
Authorized Licensed & Registered
Scientifically Proven,Root Cause Treatment
Treatment for most of the anorectal Complications
Only @ INR 1100/-
Same day Shipping
Inclusive of All taxes and
Free Doorstep "Cash On Delivery"
All India Availability with Same Price tag

All India Purchase/Queries Helpline
+91-7509-570-570
+91-90098-28480
(9.00 A.M To 7.30 P.M)
Opens from Monday To Saturday
Manufactured & Marketed By
Ayushmaan Pharma™
Corporate Office
Plot No.30,R.K Puri,
Gandhi Road Gwalior-474011
Madhya Pradesh (India)
Tel- +91-751-4041012
Web-www.ayushmaanpharma.com
Mail-info@ayushmaanpharma.com
Some Important Information's
♣ Patients with old Case History may or may not require a extended course of PF2-CAPSULE
♣ Patients with only External Piles without any discomfort or with dead pile masses may or may not require a extended course of PF2-CAPSULE
♣ Patients with Fistula Cases may or may not require a extended course of PF2-CAPSULE
♣ Patients with multiple tract fistula usually requires a extended course of PF2-CAPSULE
♣ Diabetics & old age individuals may respond late,but gets same or equal results like others.
♣ Always Consult Your Doctor for your ailment, if diagnosed with Piles,Fissures and fistula, PF2-CAPSULE is a Safe OTC Ayurvedic Treatment.
Feedback / Privacy Commitment
♣ Your feedback is really important for us,kindly give your feedback positively after using the product by calling our helpline number +91-7509-570-570 or email us on info@ayushmaanpharma.com
Disclaimer
These statements have not been evaluated by the Food and Drug Administration.This product is not intended to diagnose, treat, or prevent any disease. The information provided on this website and in emails is for educational purposes only and is not intended as a substitute for advice from your physician or other health care professional. You should not use the information on this website and emails to diagnose or treat any health problems or illnesses without first consulting with your doctor. You should consult with a healthcare professional before starting any diet, exercise or supplementation program, before taking any medication, or if you have or suspect you might have a health problem.Results of Piles treatment may vary from person to person & also depends on the severity of the ailment.